REESE'S SEALCOATING INC

Reese's Sealcoating Inc is a fully licensed, bonded and insured asphalt maintenance company founded by present owners Blair Reese and Travis McCollum in 2005. The company has been family owned and operated ever since. Reese's has a variety of customers ranging from residential home owners to commercial building managers. They realize that their clients are their business, and consistently strive for 100% satisfaction. Reese's Sealcoating Inc is led by company President Travis McCollum. Travis has an impressive 16 year background in the Asphalt Industry and also has a Finance and Accounting degree from California State University Chico. Since 2005 Travis has completed over 3,000 successful projects with Reese's Sealcoating Inc. Last summer Travis led one of the largest sealcoating projects in the central valley. Crews completed 22,000 linear ft of crack filling and 1.8 million sq ft sealcoating over an incredibly efficient 10 day period.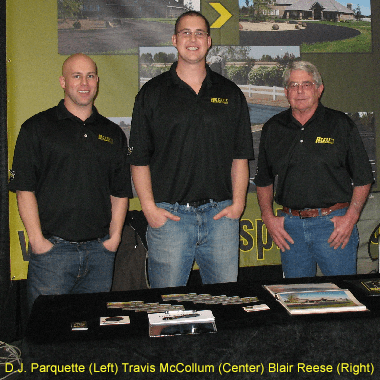 Service, quality and accountability are the three main principles of Reese's Sealcoating Inc and Travis delivers daily on all three. Current Head of Operations DJ Parquette joined Reese's Sealcoating Inc in 2008. DJ has an incredible attention to detail and has a no nonsense approach when it comes to doing the job right. He is on site for a majority of all projects and boasts an impressive 70 million square feet of application experience. DJ has been formally trained by Rayner Equipment of Sacramento to operate our Pavement Saver II asphalt resurfacing machine and is in a small elite class of qualified applicators in the state of California. Travis' passion for great customer service and knowledge of the asphalt industry has paired nicely with Blair Reese's unrelenting work ethic and over 30 years of business experience. Blair believes in an honest days work for an honest days pay, a belief that laid the foundation for unparalleled customer and employee retention over the years.